Operation Once in a Lifetime is currently supporting Sgt. Kendra Coleman who was hit by an IED while deployed to Afghanistan, resulting in losing her leg above the knee. She is currently 9 months pregnant and has found herself in a financial and emotional bind. Being married in the military is hard and can be even harder afterwards when you have been wounded with the constant rehab, doctors' appointments, and more.
Unfortunately Sgt. Coleman marriage is ending and she has been left to raise her daughter herself — all this of which had taken place 6 weeks ago. Her daughter is due any day and because of her "soon-to-be-single-parent" status, she has taken on all financial responsibilities including all bills, food and buying everything her daughter will need with just her VA Disability.
From Sgt. Coleman:

"I would never ask if I truly did not need help. I'm reaching out to Operation Once in a Lifetime in hopes of receiving any help, even if it's putting food on our table. I'm beyond stressed out knowing my daughter will be here any day and I have just spent my check trying to provide the items she needs along with paying our bills."
Thank you.
Sgt. (Rtd) Kendra Lou Coleman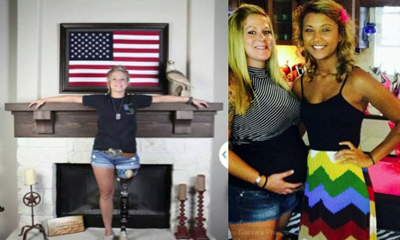 If you would like to help OOIAL support Sgt. Coleman and her daughter, please consider making a tax-deductible donation. DONATE NOW!