Operation Once in a Lifetime distributed over $30,000 in toys to the needy families of U.S. Military Service Members for the holidays. 326 military families (equal to some 1086 military kids!) received toys and presents for Christmas.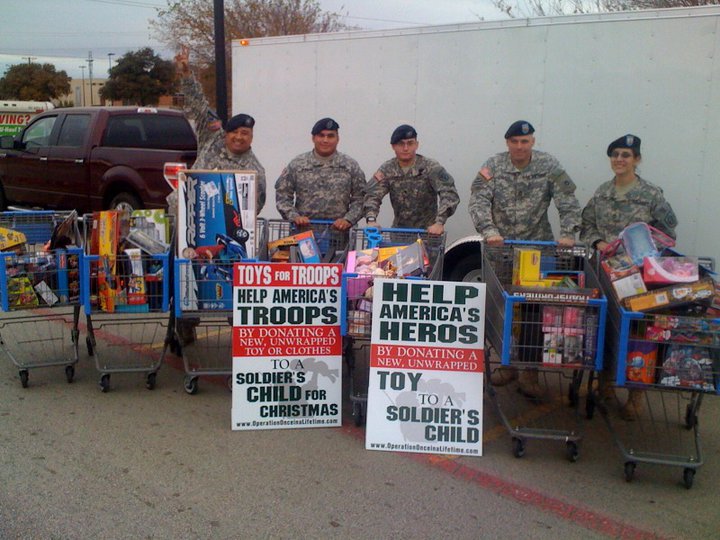 Read The Killeen Daily Herald story.
Thanks to all the businesses, organizations and individuals that donated toys, provided drop-off locations, volunteered, helped deliver and supported in helping making the drive such a huge success!
Happy New Year! We're excited and looking forward to another year of giving back to our service men and women.