One year ago we had a dream to take a group of Veterans and Active Duty Service Members to the 9/11 Memorial for their first time. We made a promise to remember those Service Members killed in Afghanistan at the Kabul Airport by taking those that were there that day to where it all began – Ground Zero at the 9/11 Memorial.
Thanks to Operation Once in a Lifetime, a group of Veterans, Green Berets, Active Army and Marines (several of who were at the Kabul Airport last year) got to visit the 9/11 Memorial for the very first time to honor and remember those that lost their lives 22 years ago, as well as those paid the ultimate sacrifice in defense of our country.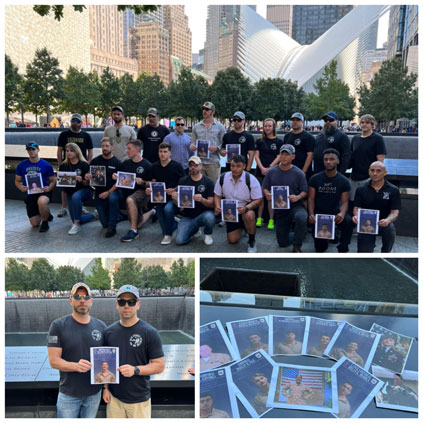 Operation Once in a Lifetime was also honored to team up with the New York Yankees during our first annual "9/11 Remembrance Trip" who actually played on 9/11.
These US Service Members and Veterans received a private tour of Yankee Stadium prior to the game, got to visit the Yankees Museum in the stadium, got to hold Babe Ruth's bat that was over 100 years old and were honored on the field with Coach Boone.