Operation Once in a Lifetime has received 696 requests from military families needing assistance for the holidays in the past 45 days. These requests range from Active Duty Service Members; Veterans needing help getting home for the holidays, issues with homelessness, providing food on the table for the holidays and even pleas for toys for their children for Christmas through our "Toys for Troops" program. If you would like to help these military families needing emergency and holiday assistance, please consider making a tax deductible donation. If you would like to find out more how you can help, please email staff@operationonceinalifetime.com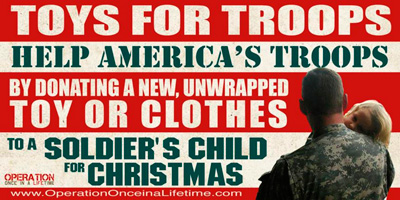 Nicolas Checque was a Navy Seal serving with the elite Seal Team Six and gave his life in attempt to rescue an American Doctor taken hostage in Afghanistan in 2012. His favorite team was the Pittsburgh Steelers and this past Sunday, Operation Once in a Lifetime was able to honor his memory at the Steelers game on the field with his family and fellow Service Members present. He may be gone but he will never be forgotten.
Here is what his mom had to say: "Thank you for a beautiful outstanding weekend. We've been blessed to have gotten an amazing chance to meet good people & enjoy spending time with you all. It was above beyond anything I could have imagined. It was a blessing I'll always cherish & will never forget!" – Sandi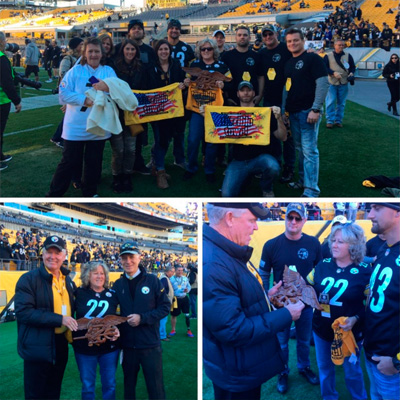 The Baltimore Ravens reached out to Operation Once in a Lifetime about creating a special memory for 5 deserving Soldiers. Just days before the Soldiers were to attend the game they lost 3 of their brothers in Afghanistan, and we were able to make sure they were there in spirit and not forgotten.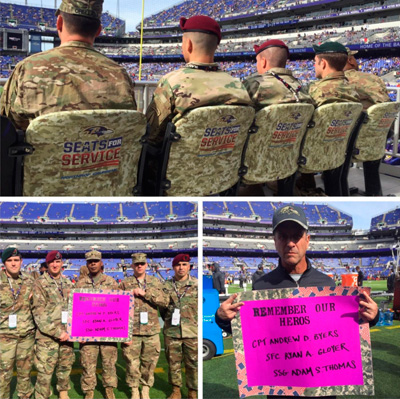 Operation Once in a Lifetime and the Kidd Kraddick in the Morning show teamed up to make a very special wish come true by flying a sailor home from Bahrain to surprise his sister who had nobody to walk her down the aisle.