Story I
Help support our annual 9/11 Remembrance Trip

The events of September 11, 2001 was a defining moment in American history and ultimately changed the lives of millions of Americans.

Millions of lives changed for those that passed away that day, their families, those First Responders that responded, those Service Members that deployed in response of the attacks and for those who were inspired to a higher calling in life due to the events on September 11, 2001.

Operation Once in a Lifetime has received hundreds of requests since our existence from both Veterans Active Military and First Responders whose wishes or dying requests have been to visit the 9/11 Memorial for their very first time as it was the events of that day that inspired them to a greater cause and to defend our country.

With so many requests over the years, Operation Once in a Lifetime started a new annual trip to where we take both Active Duty Military Service Members, First Responders and Veterans to NYC to visit the 9/11 Memorial for their very first time.

Our first annual remembrance trip in 2022 gave an opportunity for the very last Service Members to deploy to Afghanistan to visit where it all began while remembering those killed at the Kabul Airport. We were even honored by the support of the New York Yankees that honored these brave men and women during their 9/11 day game!

For every $750 raised, we are able to send one Veteran/Active Duty Service Member or First Responder to The 9/11 Memorial in New York City for the very first time.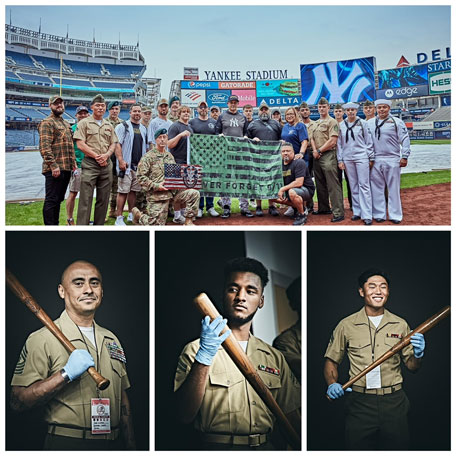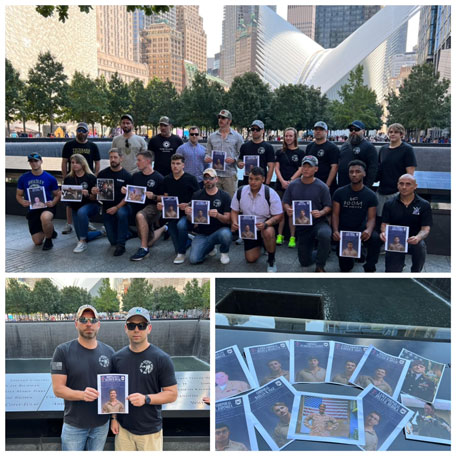 Goal: $75,000 Amount Raised: $50.00

Story II
The holidays are here and during these unprecedented times, we have hundreds of families needing assistance for holiday meals. Donating directly to this program will ensure no military family (Veteran or Active Military) goes without this holiday season. For every $100 donated, we can provide a completely filled Thanksgiving basket (turkey, dressing, vegetables, pie, rolls, butter, cooking pans, gravy and more) to a family in need! Help us make the holidays a little brighter for those in need.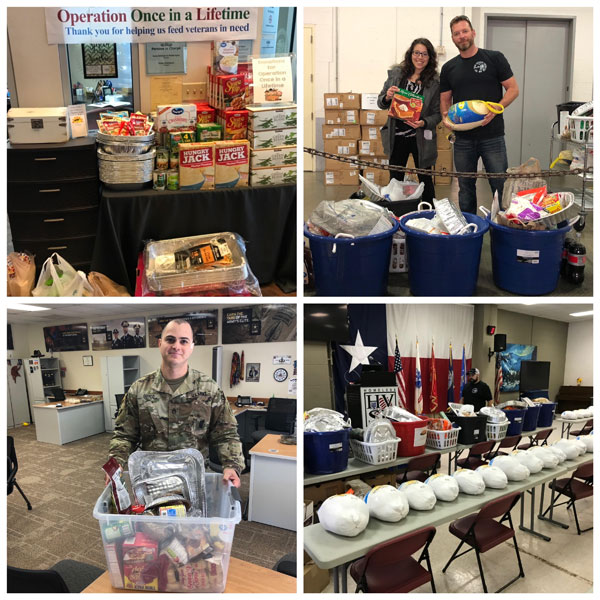 .
Goal: $10000 Amount Raised: $2234.44

Story III
Operation Once in a Lifetime receives on average over 200 requests a week from Active Duty Service Members and Veterans all across the United States in need of help. These requests range from food/grocery needs, rental assistance, utility assistance, emergency flights home and more. Unfortunately, we never have enough funds to fulfill every request, as each year we receive almost $10,000,000 in requested assistance. Our goal in 2022 is to fulfill at least 10% of the requests we receive by trying to raise $1,000,000. This Current Needs Story will show the exact amount of donations we receive through one time donations, recurring donations, donations made on other Current Needs Stories, donations made by mail and our website throughout 2022. Thank you so much for your support and helping us make 2022 a record year!
Operation Once in a Lifetime received a request from a military family in need of help. SPC Starkey is currently deployed for a year in Poland and left behind his wife who was pregnant and due in August. He was fully prepared that due to military service he would miss the birth of his daughter but he was not prepared for his daughter Hope to be born 3 months early and be in the NICU during his deployment.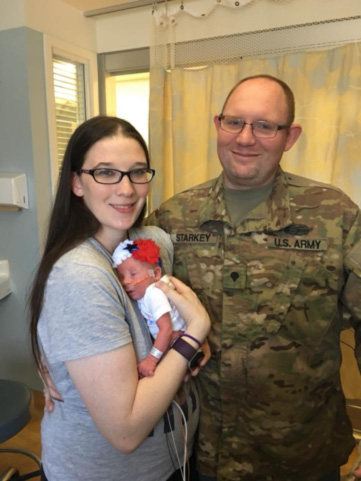 SPC Starkey's wife reached out to Operation Once in a Lifetime asking if there could be any way they we could help assist SPC Starkey to come home as his unit granted him 13 days of maternity leave. Unfortunately the military did not classify this as an emergency so SPC Starkey has to pay for his own flight home to Kentucky and a last minute flight home from Europe is thousands of dollars his family did not have. Thanks to the support of Operation Once in a Lifetime and those that donate to our organization SPC Starkey made it home.
This is just one of hundreds of requests we are able to fulfill with the donations we receive.
Story IV
Operation Once in a Lifetime is currently raising funds for our fourth annual "Operation Closure" Trip to Arlington National Cemetery. Serving in the military can be tough, and one of the toughest things about serving in the military is when you lose one of your fellow soldiers. Many people don't understand that when you lose one of your brothers/sisters in war, the body is sent back home, the burial is back home, the funeral is back home, but you are still deployed.
So many Veterans have lost friends and have never had that closure that they long for as they have never been given the opportunity to visit Arlington National Cemetery to visit the resting spot of their fallen comrades.
Help Operation Once in a Lifetime fulfill one of our biggest endeavors we take on annually as we try and bring 50-60 Veterans from WWII, the Korean War, Vietnam War, Dessert Storm, Iraq and Afghanistan to Arlington National Cemetery for their very first time.
We have over 60 Veterans and Active Duty Service Members already signed up wanting to go on our 5th Annual Closer Trip in July 2023 and many more e-mailing daily. For every $750 donation, you can help sponsor one Veteran to visit Arlington National Cemetery and help them pay their respects to their fallen brothers.
Watch the video below of one of our previous Closure Trips and the impact your support makes.
Goal: $50,000
Amount Raised: $Complete

Story V
Help Operation Once in a Lifetime make holiday dreams come true for military families in need of assistance during the Thanksgiving and Christmas season. For every $50 donation, we are able to provide a full holiday meal to a military family. For every $10.00 donation we receive, we can help give a toy to a child in need. For more information please email staff@operationonceinalifetime.com.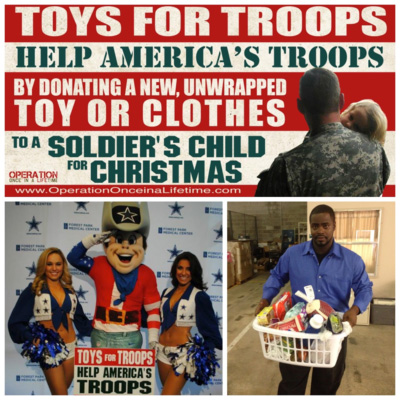 Watch this video on how your contributions will make a different in the lives of our troops and their families:

Goal: $20,000
Amount Raised: $12,093.00