Story I
Help support Operation Once in a Lifetime's Veteran "Peer to Peer" Intern Program that teams up Combat Wounded Veterans and struggling Veterans having a hard time transitioning into Civilian life and Civilian Employment due to PTSD or other disabilities. Every donation made here goes directly to the Veteran to attend Peer to Peer counseling and intern for various businesses (many of which are Veteran Owned and Operated businesses) and non-profits so they can transition back into civilian life and find purpose again. For every $1000 donated, you sponsor a Veteran wanting to change his/her life by getting them teamed up with other Veterans that can guide them to a successful life.
Meet SGT Biggs. SGT Biggs was wounded in combat which eventually lead to the amputation of his left leg. After being medically retired from the military and awarded 100% VA Disability, he would just stay at home and never leave the house. He felt his life was going in the wrong direction and wanted to get back into the workforce and find a purpose again. He just didn't know where to start or if he could do it on his own. After being teamed up with a "Not Your Average Veteran" Peer Mentor, he feels his life is finally moving in the right direction.
"I have learned so much and I am ready for change!"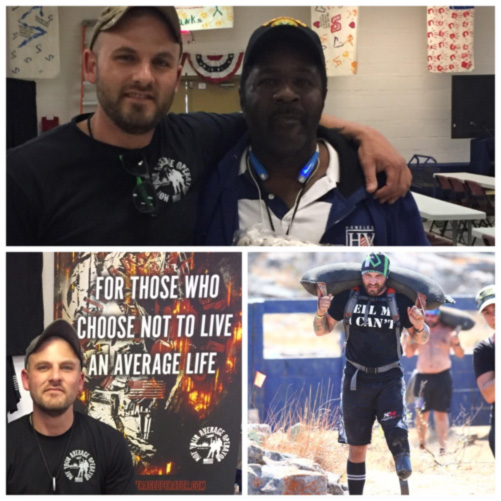 Goal: $10,000 Amount Raised: $0.00

Story II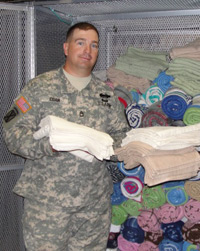 Operation Once in a Lifetime has received multiple requests from units at Fort Hood Texas, Bamberg Germany and Fort Bragg North Carolina that have soldiers coming back from deployment very soon. Their request are to be able to provide a great welcome home for their single soldiers living in the barracks.
Many people don't know that often single soldiers living in the barracks come home to empty barracks rooms, with just a bed, empty wall locker and bathroom. Our goal is to supply each barracks room with new twin sheets, pillows, pillow cases, towels, toiletries (soap, shampoo, razors, etc) and snacks so that when these soldiers return from war, they can relax instead of catching a ride to Walmart to purchase these needed items.
For every $30 we raise we can outfit one soldiers room and we have over 300 soldiers that we are trying to help.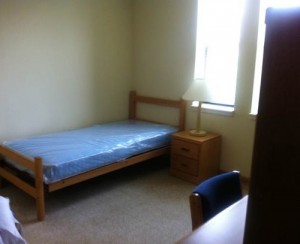 .
Goal: $10000          Amount Raised: $1625.00

Story III
Operation Once in a Lifetime receives on average over 200 requests a week from Active Duty Service Members and Veterans all across the United States in need of help. These requests range from food/grocery needs, rental assistance, utility assistance, emergency flights home and more. Unfortunately, we never have enough funds to fulfill every request, as each year we receive almost $10,000,000 in requested assistance. Our goal in 2017 is to fulfill 10% of the requests we receive by trying to raise $1,000,000 in 2017. This Current Needs Story will show the exact amount of donations we receive through one time donations, recurring donations, donations made on other Current Needs Stories, donations made by mail and our website throughout 2017. Thank you so much for your support and helping us make 2017 a record year!
Story IV
Operation Once in a Lifetime is proud to implement our newest program, "Operation Closure". Serving in the military can be tough at times, and one of the toughest things about serving in the military is when you lose one of your fellow soldiers. Many people don't understand that when you lose one of your soldiers, the body is sent back home, the burial is back home, the funeral is back home, but you are still deployed.
So many Veterans have lost friends and have never had that closure that they long for, as they have never been given the opportunity to visit Arlington National Cemetery, to visit the resting spot of their fallen comrades.
Help Operation Once in a Lifetime fulfill one of our biggest endeavors ever as we try and take 50 Veterans from WWII, the Korean War, Vietnam War, Dessert Storm, Iraq and Afghanistan to Arlington National Cemetery in May 2017. We have 26 Veterans already signed up wanting to go and many more -emailing daily. For every $750 donation, you can help sponsor one Veteran to visit Arlington National Cemetery.
Hear from SSG Kody Garnhart, one soldier we took to Arlington National Cemetery. See what it meant to him to visit his fallen battle buddy.
Goal: $50,000
Amount Raised: $4675.00

Story V
Operation Once in a Lifetime's core mission is making dreams come true for our Active Duty Military, Veterans and their families. We have an amazing group of Veterans that have sacrificed months and years for their kids, and we want to repay their sacrifice by helping make their kids' dreams come true. Envy Team Fire was invited to compete in the United States largest cheerleading competition at Disney World in May. We need your help to send this hard-working group of kids on a once in a lifetime experience and make memories they can share with their parents that will last a lifetime.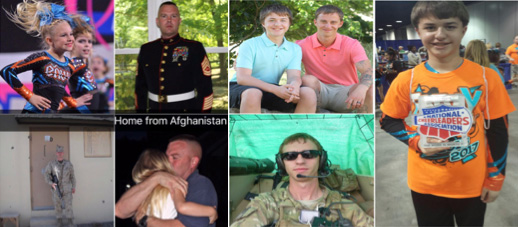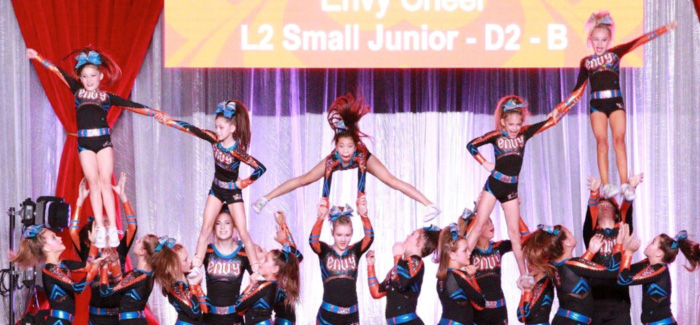 Goal: $17,000
Amount Raised: $600.00